As the Covid-19 virus sweeps across the world, everything is shutting down. Schools, gyms, and bars are closing, and most of us are being asked to work from home.
So, what are you supposed to do now? Here's a few ideas.
1. Look after yourself
Health always comes first. Make sure to eat well, drink plenty of water, do some pushups, meditate… anything it takes to stay in shape both physically and mentally.
2. Learn something new
Have you always wanted to take up the guitar, read that book, or learn some Spanish? Here's your chance! Put your time spent at home to good use and take up a new hobby.
3. Watch something different
When you need some downtime, watching a film is always a good idea. If you're looking for something new, you can make a real difference by watching fascinating documentaries centred around positive social change!
4. Connect with your friends
It is easy to feel somewhat isolated when staying at home. However, by creating a screening you can watch thousands of great films online with your friends, no matter where you are in the world! Livetree synchronises the video and adds a group chat feature to your show, so you can watch and interact together with friends and family.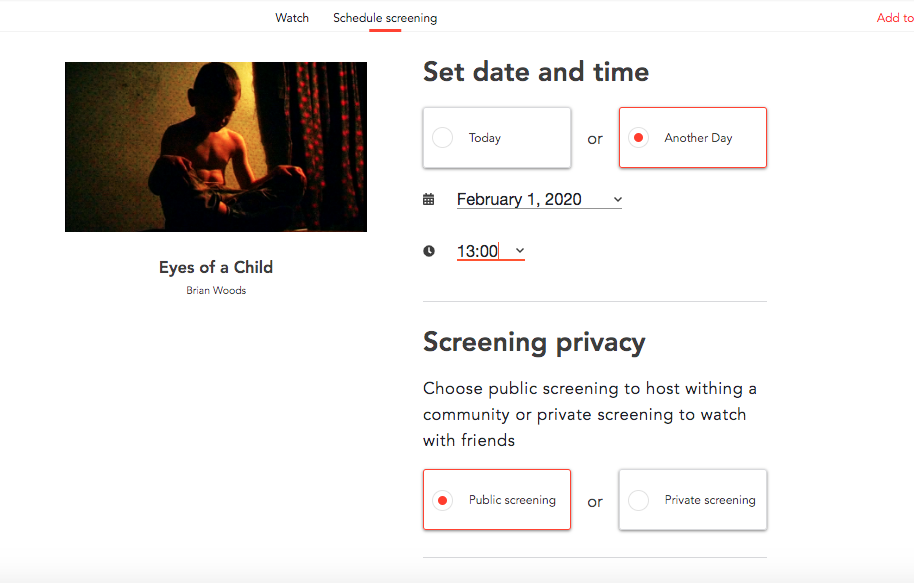 5. Upload your live story
Tell your own story on Livetree and connect with people around the world. You can upload your own story, and see what is being shared on Livetree across the globe with our Story Map!
6. Meet new people
Social distancing doesn't have to mean isolation! Livetree encourages discussion and brings together like-minded people who want to make a positive change. Join a room, create a screening, or upload your story to make a real difference and become part of a community that cares.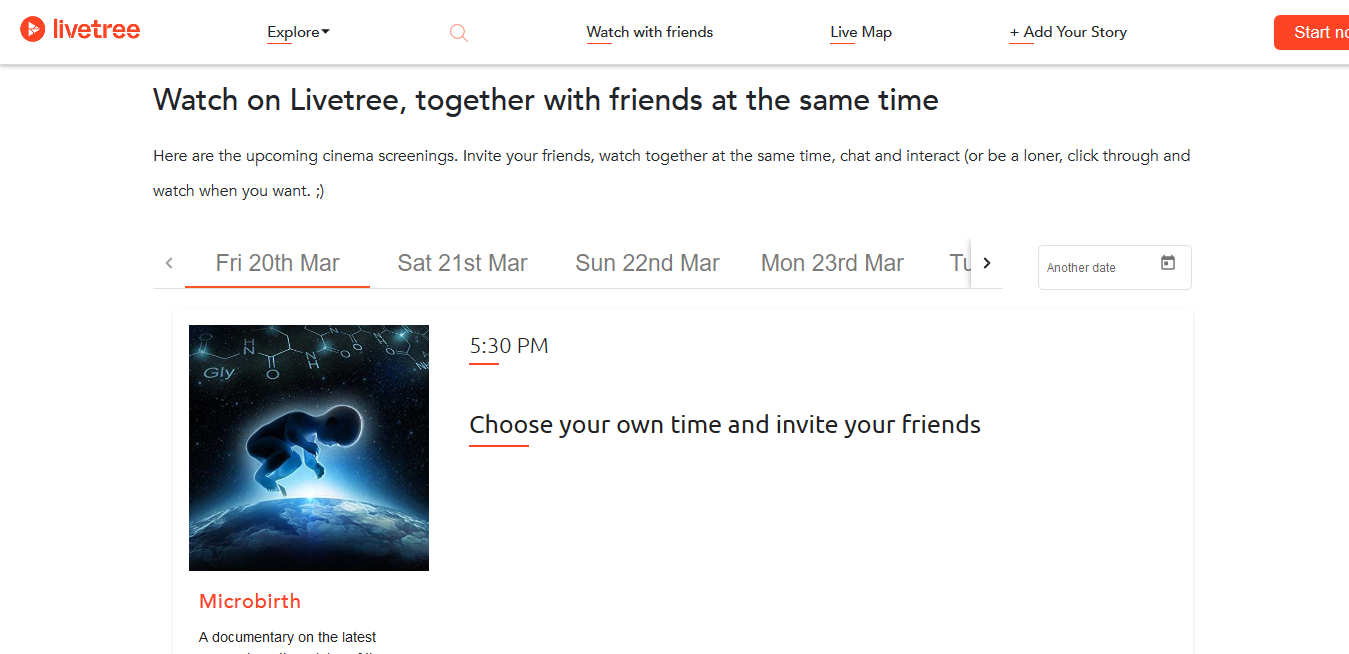 In these uncertain times, unity and positive change are more important than ever. Stay healthy, learn new things, meet new people, and connect with your friends by watching amazing films together on Livetree.