Don't just watch. Engage.
On Livetree, you have the opportunity to connect with a group of like-minded people through our unique feature: rooms.

Rooms are genre specific areas on the platform where content is specifically selected. Livetree users can join a room and use it as a platform to actively discuss and engage with others about fascinating content, all centred around positive social change.
You can also create your own room with all your personal favourites in one place, to share stories that you love and build a community that cares.
Creating your own room takes less than a minute, so let's get started!
1. Start by going to the 'Browse Rooms' tab at the top of the page
2. Click on 'Create Room'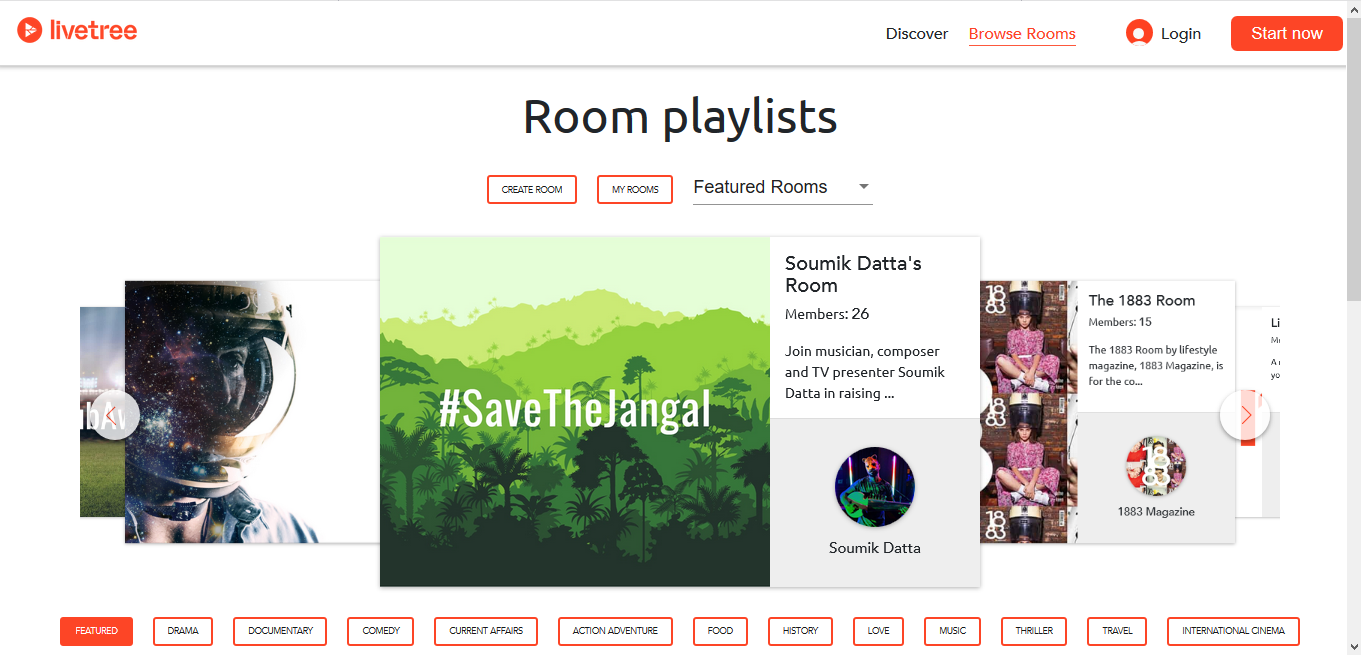 3. Add a name, tags, and a fun description!
Voilà! You can now curate your own playlist of films and shows.
Don't forget to share it with friends, and build a community dedicated to changing the world!
On Livetree, discover the story behind the statistics, watch the documentary and inspire yourself and others to make a positive social change. We encourage you to sit forward and engage. You can make an impact by raising awareness and share our Films/TV and Documentaries that will change your world.
Start your 7 Day Free Trial Today!